"LIP-Minho participated in the launching of a stratospheric balloon at Casa da Ciência, Centro Ciência Viva de Braga, contributing with a box developed at LIP containing a radiation sensor and all the ancillary systems."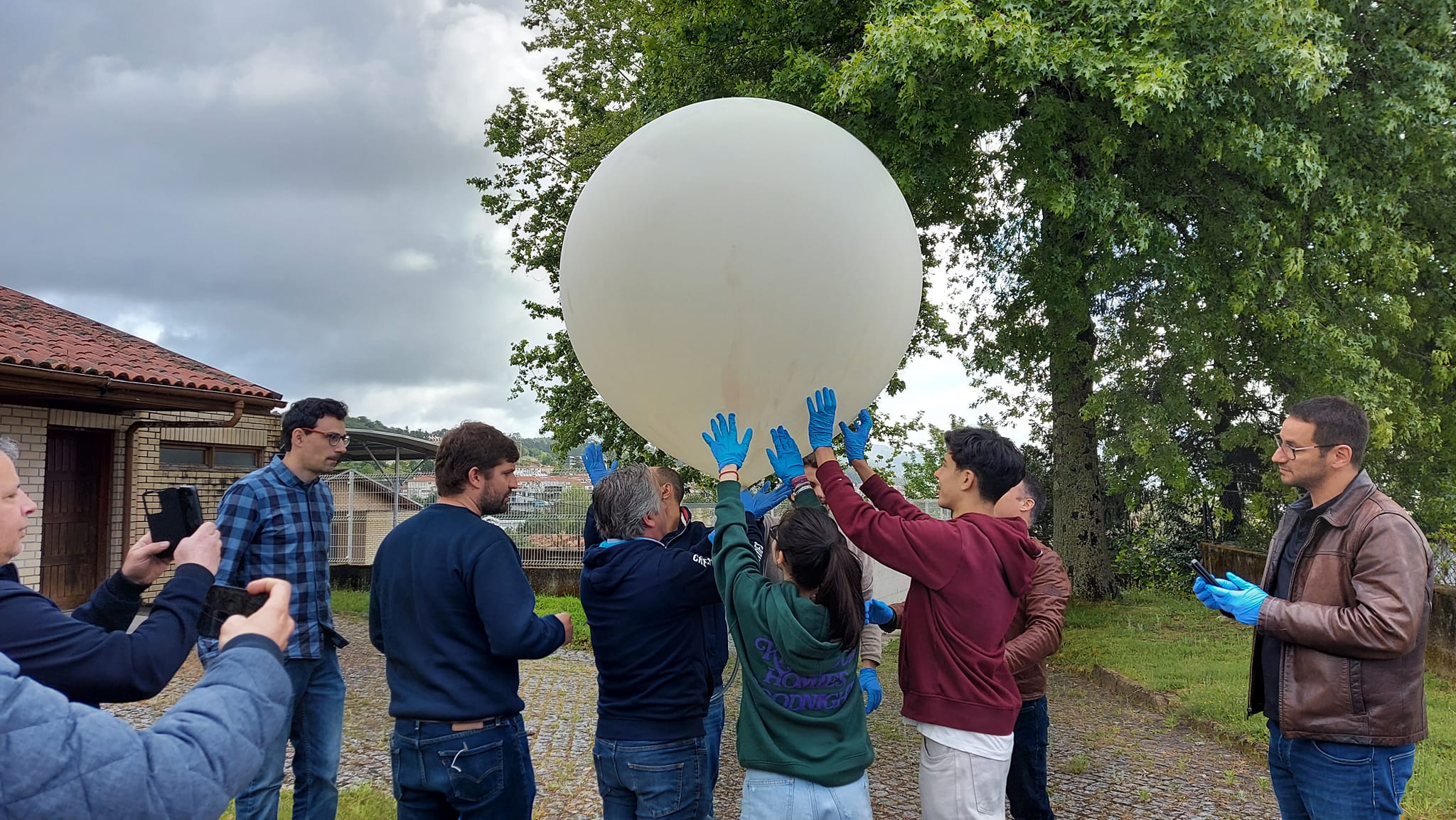 On 22 April, Casa da Ciência held its already traditional Spring Party. One of the events was the launching of a stratospheric ballon.
Among the instruments to be flown was a radiation sensor system developed at LIP Minho. Henrique Carvalho was present at the launching.
The was launched at 10:11 am and reached a maximum height of 27 km. The capsules were successfully collected near Mirandela. The next step is to analyse the data collected during the flight!